There are many advantages to having a tree in your yard. Not only does it helps spruce up your yard, but it can help combat climate change, help save water, and they can even increase your property's value. It is important to know, however, which tree is best for your yard. Here are some of the best and worst trees for your Granite City, IL yard.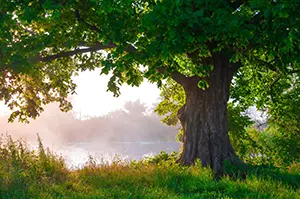 Oak Trees
Oak trees are without a doubt one of the most popular trees for homeowners. It should be stated however that despite their beauty, they are infamous for causing untold amounts of foundation damage to your home. You may want to consider if you are willing to spend a potentially large amount of money on repairs.
American Holly
This is a tree that is not only beautiful all year long but also requires very little maintenance overall. A nice choice if you don't have the time to constantly maintain a tree.
White Ash Trees
A fast-growing tree that can provide plenty of shade sounds great at first. This is until you realize that this tree has some invasive roots that can cause untold amounts of damage to your property's foundation. These trees are also a target of the emerald ash borer. An annoying species of insect known for wiping these trees out in mass in every region in the U.S.
Cornelian-Cherry Dogwood
This tree might be short in size, but it can grow some beautiful-looking floors that can touch up the look of your yard. Those flowers look great when planted in front of a darker background. This can be a great cornerstone of any yard.
Weeping Willow Trees
While these trees can provide immaculate shading in those hot summer months, they are known for causing unimaginable amounts of sewer line damage. It is almost always recommended to find an alternative tree to this one.
Japanese Maple Trees
Looking to upgrade that patio of yours? Consider planting one of these trees. They are a beautiful scarlet color and they can help spruce up your yard. Before you know it, you will be finding yourself outside more than ever.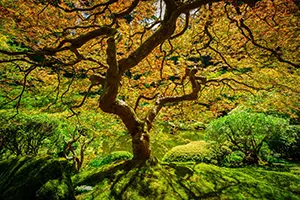 Trying trouble trying to find the perfect tree for your yard? Contact our team of professionals over at Merritt's Tree Service, and we can help you the tree that's perfect for you. We also provide a number of other tree services including pruning, trimming, tree removal, and more