Dependable Local Tree Service Company in the Columbia, Illinois Area
Do you have trees dangerously close to your home? Call your local tree service for removal and trimming services that make hazardous trees a thing of the past. At Merritt's Tree Service, we provide a variety of tree services and tree care to those in Columbia, IL and throughout the surrounding areas. As a locally owned tree removal company, we understand the importance of keeping properties clear of unsafe trees and limbs that could cause injury. That's why we serve our community with essential services. Additionally, our team offers over 20 years of experience to ensure complete satisfaction and safety. Contact our staff to schedule service!
Complete Tree Care for Columbia, IL
Have you noticed a problem with trees in your yard? Can't seem to figure it out? Merritt's offers assistance from certified arborists that understand the types of things that may be adversely affecting the trees on your property. From trimming and limb removal to fighting tree fungi, we're the call to make for optimal tree health and growth!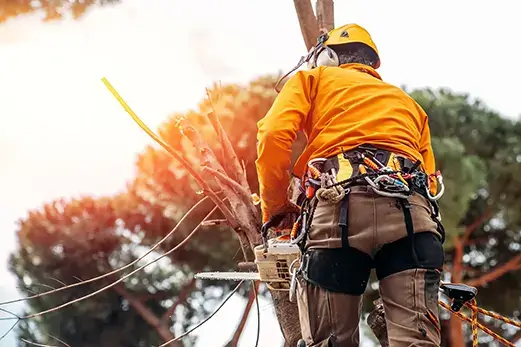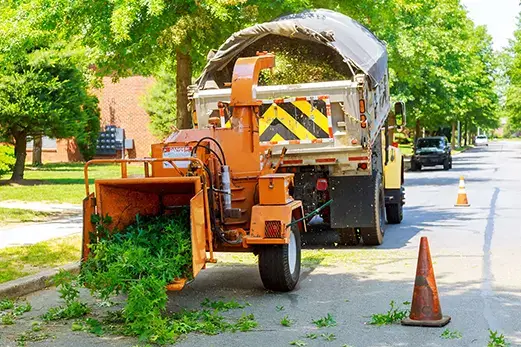 Safe Tree Removal
Those in the Columbia, IL area know to call Merritt's for all their tree removal needs. We understand the risks associated with large trees and limbs. Additionally, we protect you, your family and your property with complete removal when hazardous trees pose a serious risk to the health and safety of those in your home (and your home, itself)!
Professional Tree Trimmers Near Columbia, Illinois
While it may sometimes be necessary to completely remove a tree, it's not always the best course of action. At Merritt's, we can provide tree trimming service to get rid of hazardous limbs and branches, while being able to preserve the health of the tree itself. Contact us to know all your tree service options!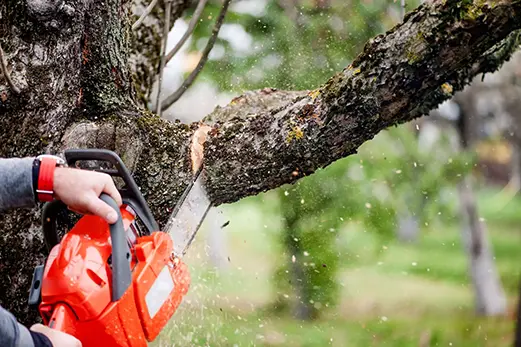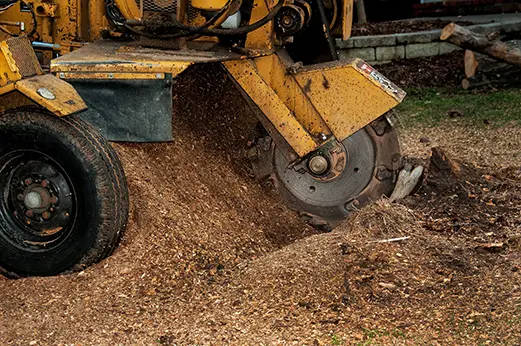 Stump Grinding and Stump Removal Services
Worried you'll hit your mower blades on a big stump? Have you tripped in your front yard? Call Merritt's for the service you need. We offer stump grinding and stump removal services that can remove these hazards from your yard or grind them down to be even with the ground!
Emergency Storm Damage Cleanup
Storms are stressful enough – the last thing you need is downed trees, branches and other debris littering your yard. At Merritt's, we have a solution to this problem. We offer 24-hour emergency service for storm damage cleanup when you need it most!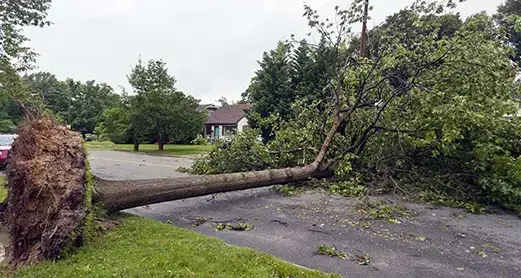 Remember – Merritt's goes out on a limb for you!
Serving the following zip codes and all surrounding areas: 62220, 62221, 62222, 62223, 62226, 62243