Providing Complete Tree Care and Services
Throughout O'Fallon, Illinois
Trouble with trees? Ready for removal? It's time you called your local tree care specialists for the help you need to remove large, problem trees and limbs from your yard. At
Merritt's Tree Service
, we provide a range of tree care services to customers in O'Fallon, IL and throughout the surrounding communities of the Metro-East area. As a family-owned business, we understand the importance of these services to our neighbors, and we use over 20 years of experience to provide fast, safe and efficient service when you need it most. Call our staff to schedule a consultation of your needs today!
Consult Our Certified Arborists
for Complete Tree Care Services
Worried about the health of your trees? Unfortunately, trees can develop diseases and fungus just like other living things can. With this mind, we offer access to certified arborists that have the skills and experience and provide a number of services and treatments for your trees. Contact our staff for info about all that we can do for you today!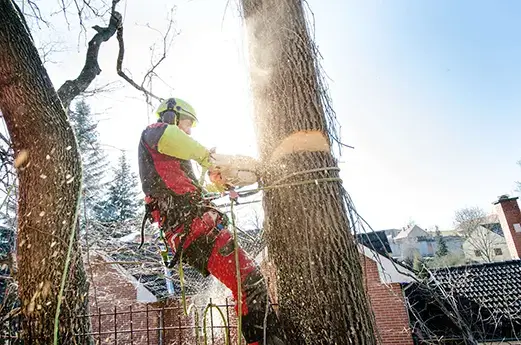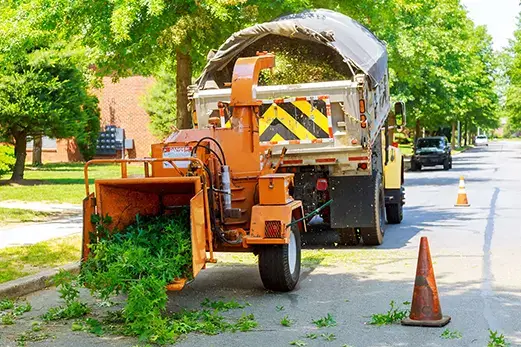 Hazardous Tree Removal Near O'Fallon, IL
Trees too tall? Need to rid yourself of the work associated with maintaining your trees? Call our staff for fast, safe and efficient tree removal service. From hazardous limbs to complete removal of the entire tree, we provide true tree care professionals that take the safety of you and your family into account when providing service!
When You May Need to Consider Tree Removal
Professional Tree Trimming
Are you tired of large trees that drop branches all over your lawn? Have large branches started causing problems? Luckily, you can always call the pros at Merritt's for complete tree trimming service that will rid you of problem limbs that litter your yard with debris that you must pick up, over and over again.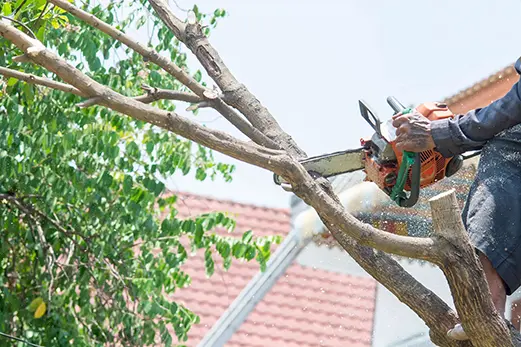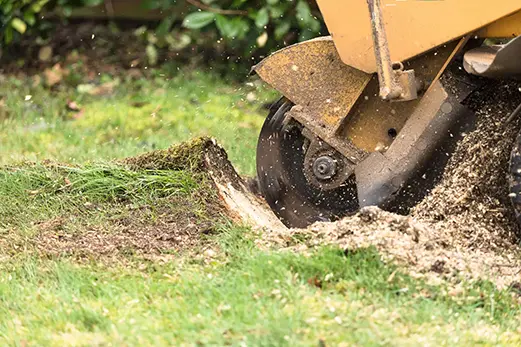 Ask About Stump Removal and
Stump Grinding Services
Tired of tripping over stumps? Ready to do something about them once and for all? At Merritt's, we provide stump removal and stump grinding service. Let us use our stump grinder to grind the stump down to the ground so you can walk, mow or ride over it with no problems. We can even provide complete removal of the stump if you plan to put something else there.
24-Hour Storm Damage Cleanup for O'Fallon, Illinois
In the O'Fallon, IL area, people are no stranger to nasty summer storms that litter yards and neighborhoods with leaves, branches and other debris that must be picked up. We provide fast storm damage removal service that operates 24-hours a day when needed. Don't wait – have your home back to normal in no time when you call Merritt's!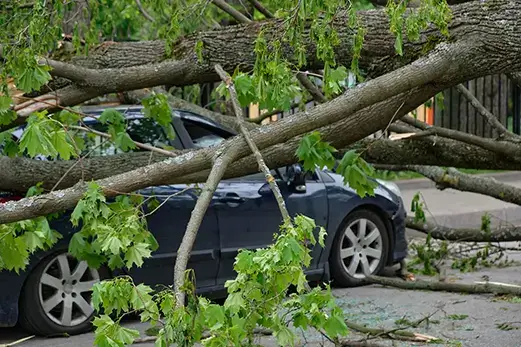 Remember – Merritt's goes out on a limb for you!
Serving the following zip codes and all surrounding areas: 62220, 62221, 62222, 62223, 62226, 62243