Trust Our Company for Safe Tree Removal Service Near Edwardsville, Illinois
Is your home or business at risk because of hazardous trees that loom overhead? Contact your local tree removal service to ensure thorough and safe work at your property. At
Merritt's Tree Service
, we provide a wide array of tree care services and tree removal service to those in Edwardsville, IL and throughout the surrounding areas. Our locally owned business understands how dangerous these trees can be, which is why we're here to provide essential services that keep you safe. Also, we utilize a team that offers over 20 years of experience, and we use that experience to ensure your complete satisfaction. Call to schedule service!
Let Us Assess Your Trees for Complete Tree Care
Are you having problems with trees in your yard? Are you noticing stunted growth, fungus patches or other problems? It's time you called a local professional from Merritt's for complete tree care services that can help your trees achieve maximum growth and health. Contact us today for more details about all that we can do for you!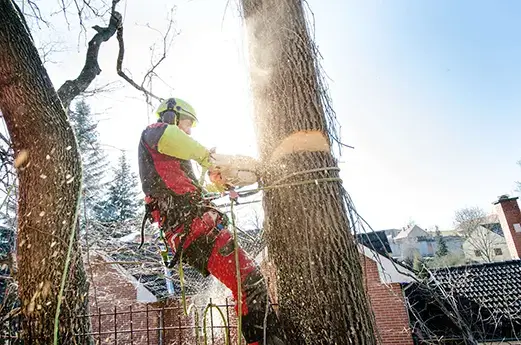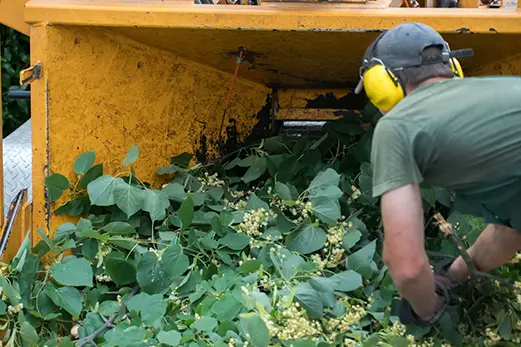 Best Choice for Tree Removal Services Near Edwardsville, IL
Large trees can pose a serious threat to your home. While they may be aesthetically pleasing, they're more susceptible to high winds and bad weather. At Merritt's, we know and evaluate these risks, and we can provide complete tree removal service when necessary for your property!
Signs you need complete tree removal
Reliable Tree Trimming
We know that tree removal is sometimes necessary. However, many times, it's a better option to go through with tree trimming services. Tree trimming allows our professionals to remove hazardous limbs and branches without having to remove the tree. This allows us to preserve the health of the tree!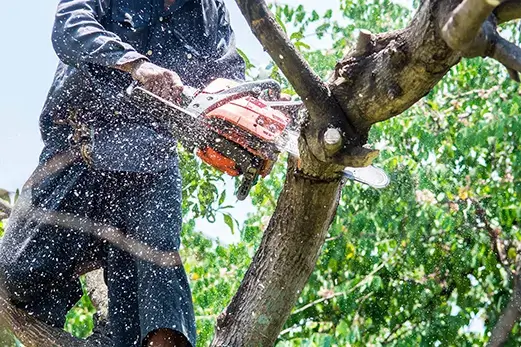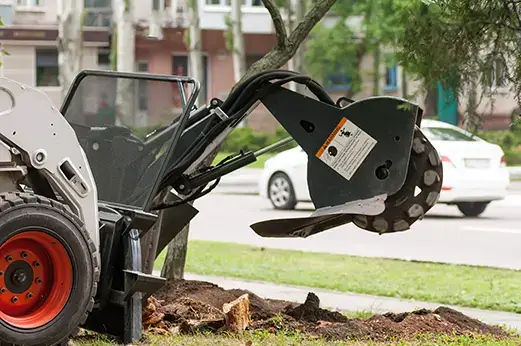 Stump Grinding or Complete Stump Removal
You don't have to take extra time to mow around stumps, and you don't have to watch the ground when you walk across your yard, anymore. At Merritt's, we provide stump removal and stump grinding services that can completely remove the stump or grind it down to nothing!
24-Hour Storm Damage Cleanup
for Edwardsville, Illinois
Don't you just hate when strong summer storms leave your yard littered with downed trees, branches, and other debris? You have the problem, and Merritt's has the solution – we offer 24-hour storm damage removal service to ensure the help you need is always on the way!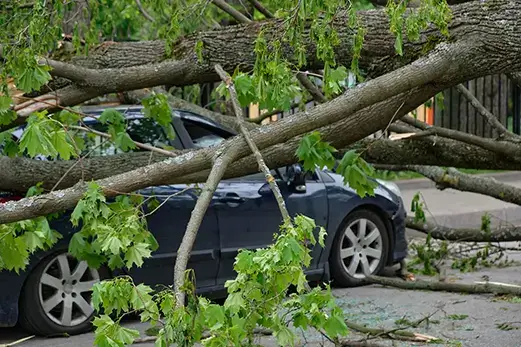 Remember – Merritt's goes out on a limb for you!
Serving the following zip codes and all surrounding areas: 62220, 62221, 62222, 62223, 62226, 62243