Local Tree Trimmers and Tree Care Specialists Near Troy, Illinois
Are you fearful of tall trees that loom over your home? Want to get them before they get you? Contact your local tree trimmers for tree removal and tree trimming services that take care of these hazards. At Merritt's Tree Service, our team of tree trimmers and tree removal specialists provide a variety of services to those in Troy, IL and throughout the surrounding areas. Furthermore, our locally owned business knows the importance of safe and reliable service when it comes to hazard trees and limbs. Our staff is made up of true tree professionals with over 20 years of experience to serve you best. Don't wait – call our staff to schedule the service you need!
Complete Tree Care for Troy, IL
Have you noticed any problems with your trees? Has fungus developed or growth stopped? It's time you called a local tree care professional that understands what it takes to help your trees achieve maximum growth and optimal health. From treating fungus to providing trimming and shaping, we're the local choice for all things trees!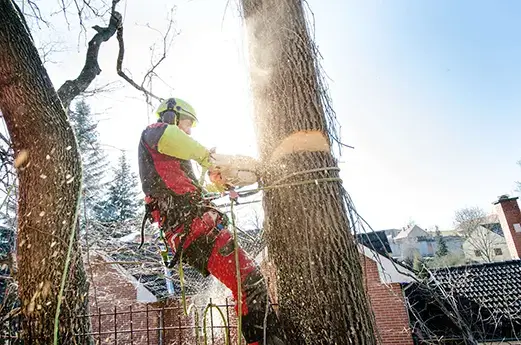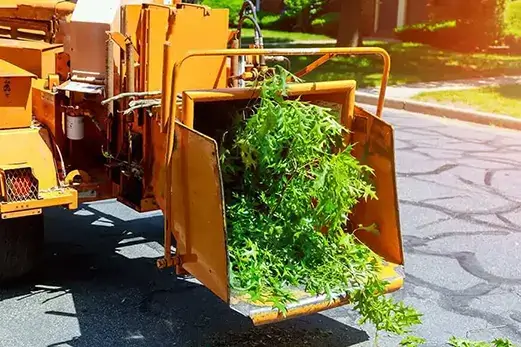 Tree Removal Services
At Merritt's, we understand how large trees can threaten you, your family and your home. Don't sit by while structurally unsound trees threaten your property. Call for an assessment of your trees and have us provide complete tree removal when it's appropriate for your situation!
Signs you may need complete tree removal
Expert Tree Trimming Service Near Troy, Illinois
While it may seem like your tree needs to be completely removed, many times, it's best to trim the branches and preserve the health of the tree. At Merritt's, we know when it's best to remove the tree and when to provide simple tree trimming services that preserve the tree. Call for more details about tree trimming!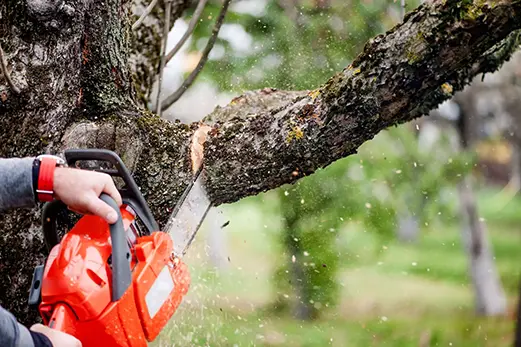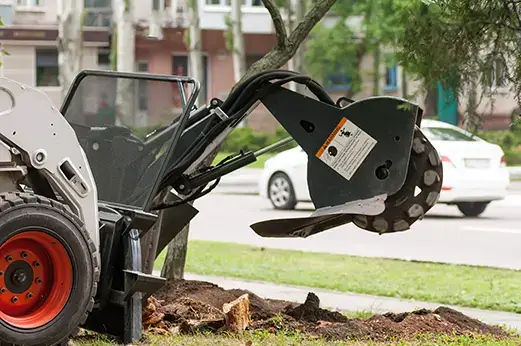 Stump Grinding and Stump Removal
Do you continue to mow over stumps that damage your mower? Wish you could get rid of those unsightly stumps? Contact Merritt's for stump removal and grinding service. We can completely remove the stump or grind it down to be even with the ground and unnoticeable.
Call Us for 24-Hour Storm Damage Cleanup
Those in the Troy, IL area know that we're the solution to their problems when strong summer storms leave their yards littered with trees, branches and other debris. In fact, we offer 24-hour emergency cleanup service when you need it most!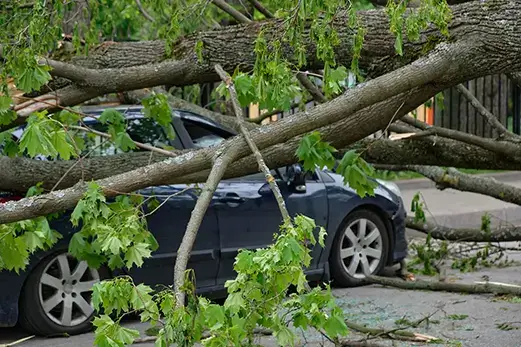 Remember – Merritt's goes out on a limb for you!
Serving the following zip codes and all surrounding areas: 62220, 62221, 62222, 62223, 62226, 62243