Leading Tree Service Company Serving the Southern Illinois Area
Are you tired of cleaning up after trees that drop branches everywhere? Are the trees in your yard threatening your home? It's time you contacted a local tree service professional that has the answers to all your pressing questions. At Merritt's, we're the area's local, trusted resource when it comes to all things trees. From defeating a deadly fungus that's threatening your favorite tree or getting rid of a tree that's threatening your home, our team has the training, tools, and equipment to get the job done right, safely and efficiently!
Our History
Started over 20 years ago, Merritt's provides a safe and local option for tree service in the Metro-East. From Monroe County to Madison County, you can always count on fast, reliable service from our team of trained experts when you call for any tree care services. From simple trimming to dangerous limb removal and complete tree removal, know that we use the latest methods, tools, and safety equipment to ensure your complete satisfaction.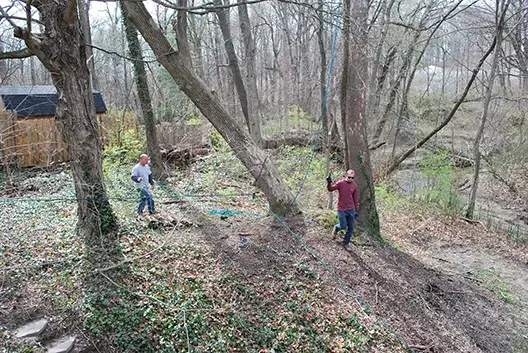 Call our 24/7 Service for Emergencies
(618) 332-9661
Our Services
People throughout the St. Louis Metro-East area turn to us as a local leader in tree services, knowing that we'll be there for all their needs. From removing tall trees that threaten your home or providing storm damage removal that gets your home back to normal after a major squall, our services are catered to fit the needs of people in our local community.
Our Qualifications
We take pride in the service that we provide. While we do provide tree removal services, we also like to help people enjoy the beauty of the trees in their yard. Whether it's total tree care or just a simple trimming, we know what it takes to ensure the overall health of your trees. Why do people choose Merritt's? See for yourself.