Local Tree Removal Service Near Waterloo, Illinois
Do you need dangerous trees removed from your home or business? Find your local tree removal service for friendly, safety-trained experts that have your needs in mind. At
Merritt's Tree Service
, we provide tree services to those in Waterloo, IL and throughout the surrounding areas. In fact, we're a locally owned company that understands how important tree removal services can be to the safety of any property. Furthermore, we offer a trained team that has over 20 years of tree service experience to serve you best. From simple tree trimming to complete tree removal, it's good to know the pros at Merritt's for all your tree needs!
Ask Our Professionals About Complete Tree Care
Are you having trouble keeping your trees alive? It's time to call your local tree service professional for the help you need to achieve maximum growth and optimal tree health. Merritt's employs certified arborists that understand how to provide the best care for all types of trees including the treatment of fungus, tree trimming services and much more.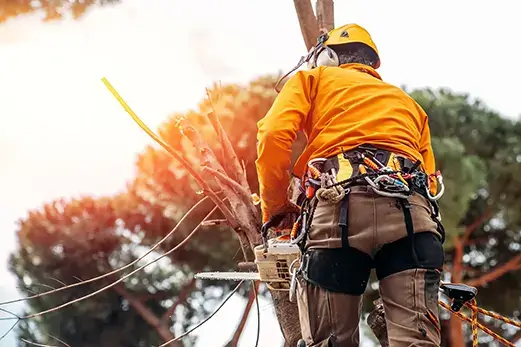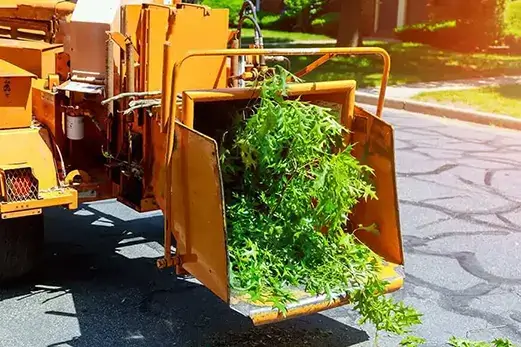 Trust Our Safe Tree Removal Services for Waterloo, IL
Large trees can pose a threat to any property. At Merritt's, we provide local tree removal service to ensure customers in our community have options when it comes to the removal of trees. We'll provide a complete assessment and move forward with removal when it's deemed the best possible option for you!
Reasons for tree removal services
Skilled Tree Trimming
Sometimes the best course of action isn't the complete removal of your trees. Many times, it makes more sense to purchase tree trimming services. Tree trimming allows our certified arborists to remove dangerous limbs, and it allows us to keep the health of the tree intact. Call for details about trimming!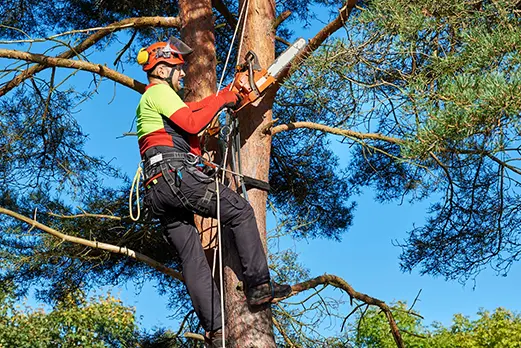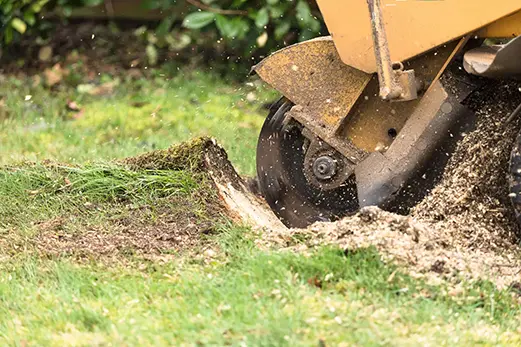 Count on Us for Stump Removal and Stump Grinding
Does your yard have visible scars from your last tree removal service? Do you keep mowing over stumps and damaging your mower blades? Contact Merritt's for tree services that take care of tree stumps through complete removal or grinding service.
24-Hour Emergency Storm Damage Services
for Waterloo, IL
When it storms, your yard can get littered with trees, branches and other debris that causes a hazard on your property. At Merritt's, we provide 24-hour emergency storm damage cleanup removal. We're just one phone call away from the emergency service you need!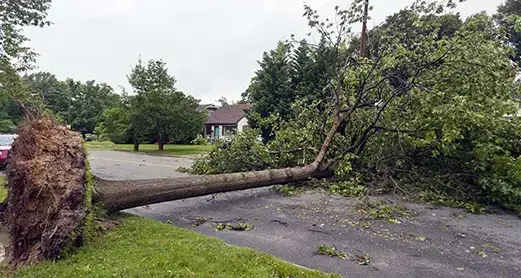 Remember – Merritt's goes out on a limb for you!
Serving the following zip codes and all surrounding areas: 62220, 62221, 62222, 62223, 62226, 62243