Local Tree Removal Company Providing Tree Services to Cahokia, Illinois
Are you worried about trees or branches that could fall onto your home? Call your local tree removal company to get rid of hazard trees and limbs that threaten your property. At
Merritt's Tree Service
, we take pride in providing a wide variety of tree removal and tree care services to those in Cahokia, IL and throughout the surrounding areas. Also, as a family-owned business, we know how trees can pose a threat to you, your property and your family. That's why we're here, to keep people safe from hazardous trees in our community. Additionally, we offer over 20 years of experience to serve you best. Contact us to schedule your tree service!
Our Certified Arborists Practice Complete Tree Care
Trees are dying and you don't know why? Want to maximize the growth of trees on your property? It's time you called local tree care specialists to ensure optimal conditions for complete tree health. Whether it's treating a fungus or providing needed trimming and shaping services, we're here to serve as your one-stop tree service shop!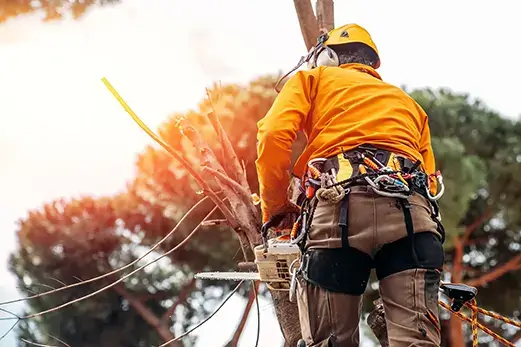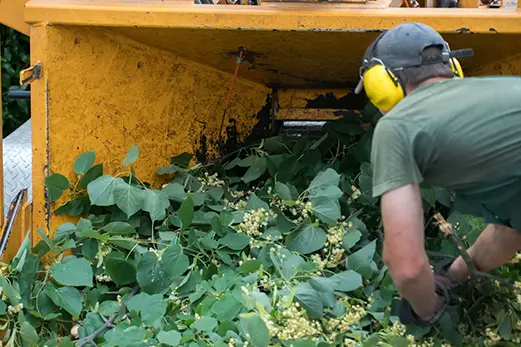 Safe Tree Removal Near Cahokia, IL
The professional arborists at Merritt's understand that tall trees can also be dangerous trees. In fact, we provide complete inspections of the trees on your property to assess the threat they pose to your family and your home. When necessary, we're the local tree removal company to call for safe and effective service you can count on!
Signs you need tree removal service
Professional Tree Trimming
Those in the Cahokia, IL area know they can contact us for their tree service. However, we don't just provide tree removal. We offer tree trimming services to get rid of hazardous limbs and branches while still preserving the overall health of the tree. Feel free to contact us for a free consultation of your property's hazards!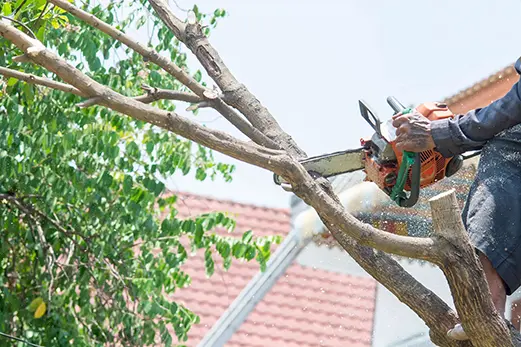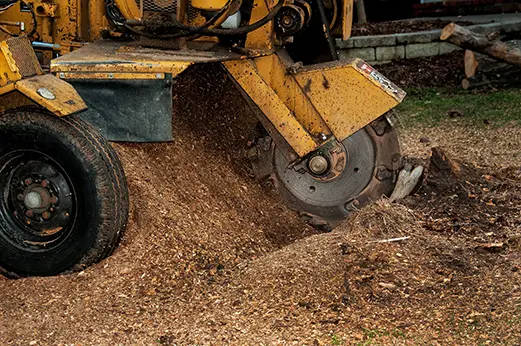 Stump Removal or Stump Grinding Services for Cahokia, Illinois
We know that stumps can cause a huge hazard for the yard at your home or business. You don't have to live with stumps that threaten the safety of your property. Contact Merritt's for stump removal and grinding services that can do away with these hazards by complete removal or grinding them to nothing!
Let Us Clean Your Yard After a Storm
Don't you just hate when summer storms leave your yard littered with branches and debris, and even downed trees? Call Merritt's for storm damage cleanup at all hours of the day or night. We provide 24-hour service so you can get the help you need, fast!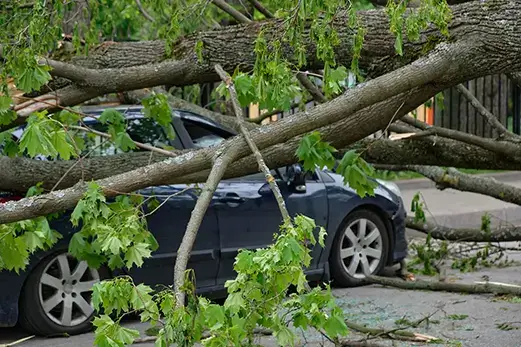 Remember – Merritt's goes out on a limb for you!
Serving the following zip codes and all surrounding areas: 62220, 62221, 62222, 62223, 62226, 62243