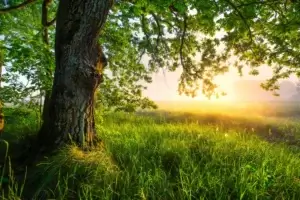 One of the biggest parts of your yard that you need to take care of during the upcoming summer is your trees. Your tree will be going through a lot during the summer with all the storms, diseases, and pests that can affect them. It is important that as the owner of a home in Collinsville, IL that you take time this summer to take care of your trees. Here we will be providing a checklist for you to follow to take care of your tree this summer.
Inspect Your Trees
Take a look around your tree for any bugs. Many pests will love to make your tree their go-to spot during the summer. Bugs on your tree can, however, be a sign that your tree has a disease. It is recommended that you have an arborist check out your tree to ensure it does not have any diseases. If there is a clear sign of infestation on the tree, they can also assist you with removing the offending pests.
Fertilize Your Tree
While it is something small, it is never a bad idea to fertilize your tree. Speak with a professional arborist and they might be able to give you a good idea of what you should do. There are some regular fertilizing programs that work great at upkeeping your tree. Doing so at least once a year ensures that your tree continues to live in great shape.
Assist Week Limbs
If your tree has any weakened limbs, it's important that you get a brace or cabling on them. This will protect them from those strong summer storms. Doing this also ensures that you and your neighbors will be safe from anything from your tree falling down.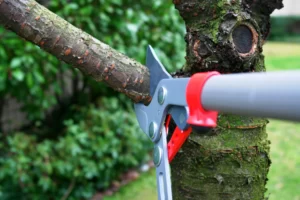 Prune and Trim Unsafe or Diseased Braces
You should make sure to check on the overall structure of your tree. If you notice any hazardous-looking branches, you should trim or prune them. All it takes is for one bad thunderstorm to cause that branch to fall into your neighbor's yard, which you will be liable for. Don't let your tree be the reason you are thousands of dollars in debt. If you need assistance with pruning or trimming your tree branches, contact your local tree businesses.
If you need any assistance with these tasks with a tree at your Collinsville, IL home, give our experienced team over at Merritt's Tree Service a call today!